About quirky burp illustrations & the artist behind it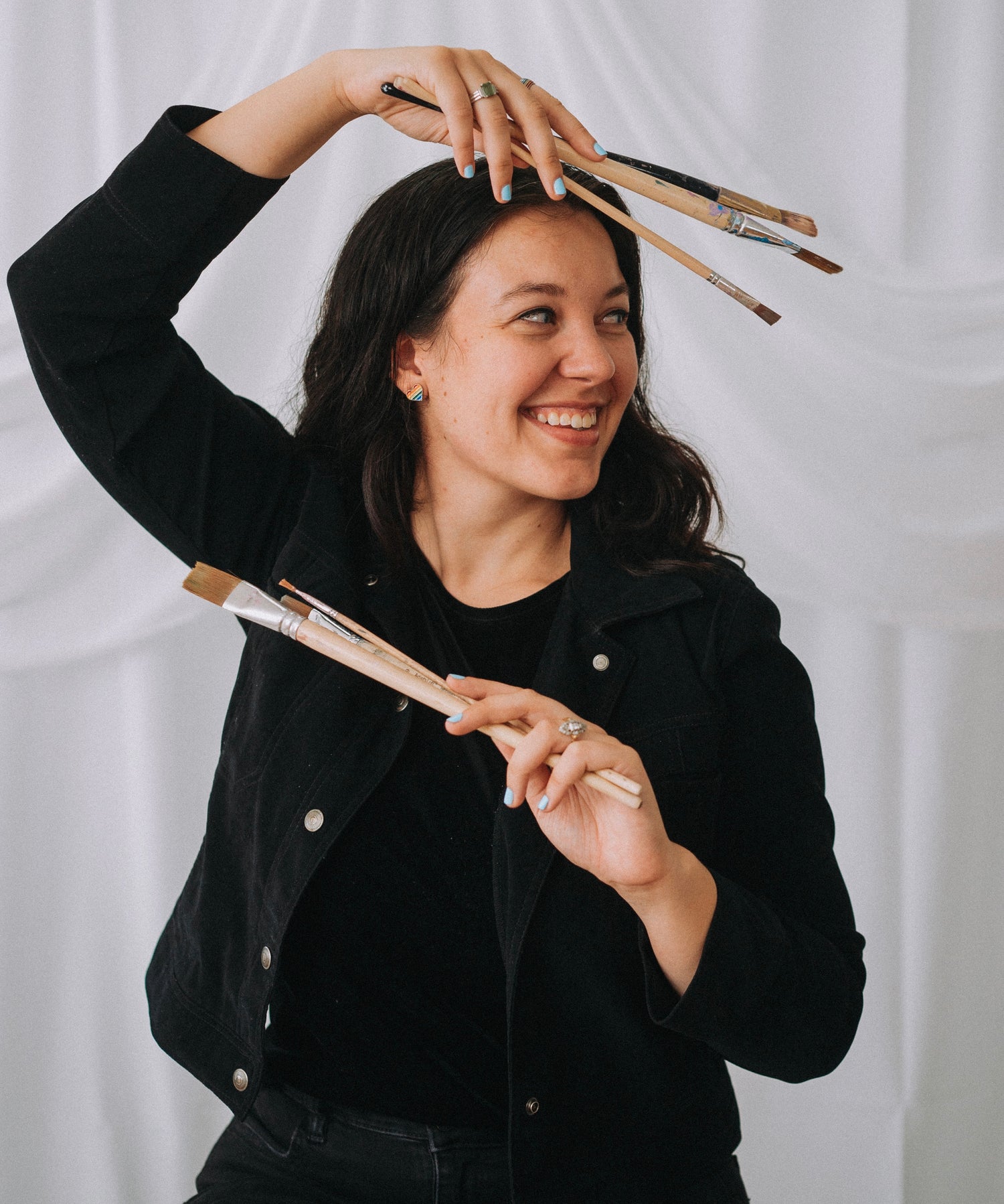 My name is Shayna, or Shay for short. I am the owner and artist behind quirky burp illustrations. I started quirky burp at the beginning of 2020, and it basically began as a catalog of things I love— animals doing human activities, Dwight Schrute from The Office, and vegan-centric pins. I drew designs that would make me smile, laugh, or turn a sour situation into something kind of sweet. I wanted my brand to be a place people could turn to for a consistent chuckle, see themselves represented through my queer designs, or feel connected to their special people through my cartoon portraits. I have an energetic and deep appreciation for life, and my ultimate goal is to lift the energy in the room and make people smile one illustration at a time.
I graduated from Framingham State University in 2018 with a Bachelor's Degree in Studio Arts and a concentration in Illustration, and currently live in Campbell, CA. I sell my greeting cards and stickers in dozens of retail stores (retailers: here's my wholesale link), and run a subscription-based monthly sticker club for quirky people.
I'm so grateful and ecstatic to be a professional doodler, and I can't thank you enough for supporting my business!
Upcoming Events
My Youtube Channel
Follow Me On Instagram
quirkyburpillustrations@gmail.com